PEC FYDP Funding | UET Lahore (Narowal Campus) 
The Final Year Design Project (FYDP) as a compulsory requirement during the undergraduate degree program which aims to demonstrate innovative/ creative, technical, management and communication skills along with the knowledge earned during the program.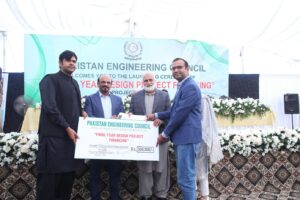 Pakistan Engineering Council (PEC) therefore launched an initiative namely "Financing Final Year Design Projects" to boost up the quality education and competency among engineering graduates through competition of their respective FYDPs.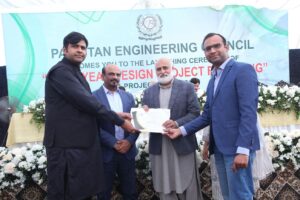 UET Lahore (Narowal Campus) has won funding of Rs 1.5 Million for 18 FYDPs 2022-23 in a ceremony conducted on 24 November in NFC-IET Multan. Congratulations to all the supervisors and the students of funded FYDPs on this success.